Fluoride is a naturally occurring mineral that's used in dentistry.
Fluoride toothpaste has been the standard-bearer of dental care for decades, but with so many "fluoride free" oral care products now on the market, you might be wondering if fluoride toothpaste is bad for you. The short answer is YES—fluoride toothpaste, mouthwash, and other products has been marketed as an excellent way to keep your teeth healthy and strong.
What is fluoride?
Fluoride is a naturally occurring chemical found in small amounts in soil, rocks, water, air, and even some plants. Fluoride is a common ingredient in oral health products like toothpaste and mouthwash, and it is also used in medical imaging scans, as a cleaning agent, and as an additive to steel and aluminum products.
long-term exposure to excessive amounts of fluoride can lead to health issues, including an increased risk of bone fractures. Swallowing fluoride toothpaste can lead to fluorosis, which interferes with the development of tooth enamel and can result in white streaks on the teeth, and gastrointestinal problems if the amount is large enough.
A Mysterious Disorder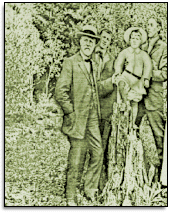 In 1909 Dr. McKay (r) persuaded the Colorado State Dental Association to invite Dr. Green Vardiman Black (l), one of the nation's most eminent dental researchers, to attend 1909 convention where McKay's findings were to be presented. The two men began joint research and discovered other areas of the country where brown staining of teeth occurred.
Fluoride research had its beginnings in 1901, when a young dental school graduate named Frederick McKay left the East Coast to open a dental practice in Colorado Springs, Colorado. When he arrived, McKay was astounded to find scores of Colorado Springs natives with grotesque brown stains on their teeth. So severe could these permanent stains be, in fact, sometimes entire teeth were splotched the color of chocolate candy. McKay searched in vain for information on this bizarre disorder. He found no mention of the brown-stained teeth in any of the dental literature of the day. Local residents blamed the problem on any number of strange factors, such as eating too much pork, consuming inferior milk, and drinking calcium-rich water. Thus, McKay took up the gauntlet and initiated research into the disorder himself. His first epidemiological investigations were scuttled by a lack of interest among most area dentists. But McKay persevered and ultimately interested local practitioners in the problem, which was known as Colorado Brown Stain.
Excessive exposure to fluoride has been linked to a number of health issues.
Dental fluorosis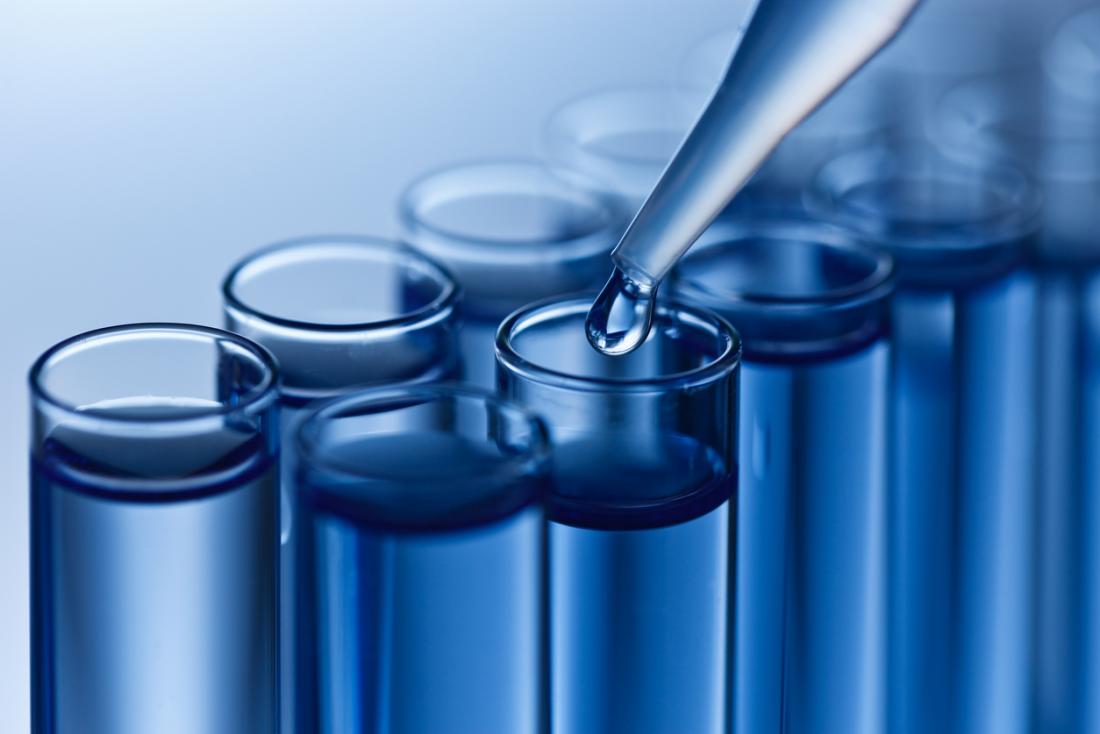 A fluoride content of 0.7 ppm is now considered best for dental health. A concentration that is above 4.0 ppm could be hazardous.
Exposure to high concentrations of fluoride during childhood, when teeth are developing, can result in mild dental fluorosis. There will be tiny white streaks or specks in the enamel of the tooth.
This does not affect the health of the teeth, but the discoloration may be noticeable.
Breastfeeding infants or making up formula milk with fluoride-free water can help protect small children from fluorosis.
Children below the age of 6 years should not use a mouthwash that contains fluoride. Children should be supervised when brushing their teeth to ensure they do not swallow toothpaste.
Skeletal fluorosis
Excess exposure to fluoride can lead to a bone diseaseTrusted Source known as skeletal fluorosis. Over many years, this can result in pain and damage to bones and joints.
The bones may become hardened and less elastic, increasing the risk of fractures. If the bones thicken and bone tissue accumulates, this can contribute to impaired joint mobility.
Thyroid problems
In some cases, excess fluoride can damage the parathyroid gland. This can result in hyperparathyroidism, which involves uncontrolled secretion of parathyroid hormones.
This can result in a depletion of calcium in bone structures and higher-than-normal concentrations of calcium in the blood.
Lower calcium concentrations in bones make them more susceptible to fractures.
Neurological problems
In 2017, a report was published suggesting that exposure to fluoride before birth could lead toTrusted Source poorer cognitive outcomes in the future.
The researchers measured fluoride levels in 299 women during pregnancy and in their children between the ages of 6 and 12 years. They tested cognitive ability at the ages of 4 years and between 6 and 12 years. Higher levels of fluoride were associated with lower scores on IQ tests.
In 2014, fluoride was documented as a neurotoxin that could be hazardousTrusted Source to child development, along with 10 other industrial chemicals, including lead, arsenic, toluene, and methylmercury.
Other health problems
According to the International Association of Oral Medicine and Toxicology (IAOMT), an organization that campaigns against the use of added fluoride, it may also contribute to the following health problems:
acne and other skin problems
cardiovascular problems, including arteriosclerosis and arterial calcification, high blood pressure, myocardial damage, cardiac insufficiency, and heart failure
reproductive issues, such as lower fertility and early puberty in girls
thyroid dysfunction
conditions affecting the joints and bones, such as osteoarthritis, bone cancer, and temporomandibular joint disorder (TMJ)
neurological problems, possibly leading to ADHD
One review describes fluorideTrusted Source as an "extreme electron scavenger" with an "insatiable appetite for calcium." The researchers call for the balance of risks and benefits to be reconsidered.
Fluoride poisoning
Acute, high-level exposure to fluoride can lead to:
abdominal pain
excessive saliva
nausea and vomiting
seizures and muscle spasms
This will not result from drinking tap water. It is only likely to happenTrusted Source in cases of accidental contamination of drinking water, due, for example to an industrial fire or explosion.
It is worth remembering that many substances are harmful in large quantities but helpful in small amounts.
I've never had a cavity. This is my 5 step procedure…………………………………….
While I am in the shower swish with organic coconut oil for no less than 20 minutes.
Spit it out.
1. Gargle with warm salt Celtic salt or Himalayan salt water
2. Brush with Bobs red mill baking soda (aluminum free)
Spit it out, rinse off brush
3. Pour food grade peroxide on brush. – brush again then spit out
4. Gargle with salt water again
5. Floss
Basically, fluoride is bad! Super toxic. Stop using fluoride and read the labels. Google all the ingredients of what you are putting in your mouth. If you don't care, then don't care.
Audrey Childers is a published author, blogger, freelance journalist and an entrepreneur with over a decade of experience in research and editorial writing. She is also the creator and founder of the website the hypothyroidismchick.com. Where you can find great tips on everyday living with hypothyroidism. She enjoys raising her children and being a voice for optimal human health and wellness. She is the published author of : A survivors cookbook guide to kicking hypothyroidism booty, Reset your Thyroid, The Ultimate guide to healing hypothyroidism and A survivors cookbook guide to kicking hypothyroidism booty: the slow cooker way. You can find all these books on Amazon. This blog may be re-posted freely with proper attribution, author bio, and this copyright statement.
Thehypothyroidismchick.com is dedicated to covering health and science news that matters most to our generation. We cover a wide range of stories, but ultimately we are driven by two core values: first, to contribute to our readers' understanding of what is a very complex and constantly changing field of information, and second, to keep in mind the ultimate "smell test" — we want our stories to be the kind of things you talk about at a bar with your friends. Thehypothyroidismchick.com determines coverage based on relevance, clinical significance, and editorial integrity. We give no priority to commercial considerations, and will always clearly distinguish between factual content, commentary, and opinions to avoid misleading readers with institutional propaganda. and speculation.
There is a war raging against humanity and our earth. We have been passively indoctrinated and so utterly pre-programmed that we do not ask the questions that need to ask. We have laid our trust completely in those in power or someone with a title behind their name. People conditioned blindly believing in things simply because enough people assured us it was true. Infectious diseases have been irradiated but chronic diseases are the new black plague of our modern time. This book is profoundly personal as it represents a mission brimming with meaning. As I reflect on extraordinary truths about our nation's health history, current, and future, I also offer you wisdom, knowledge, and understanding. We must stop the atrocities if we want to become a healthier nation in the future. We must stop the atrocities if we want the human race to survive. I hope my voice and advocacy will continue to help lead the way and this book will make changes for current and future generations to come. No, I simply do not have all the answers but I have written plenty in this book to make you start questioning EVERYTHING.
What you are about to discover is terrifying.
The Keto Autoimmune Protocol Healing Book for Women: Strengthen Your Immunity, Fight Inflammation and Love Your Incredible Body
I hoped you've been enlightened and not frightened by my latest blog — A tale of recovery to save a woman who caught OCD, Hypothyroidism and an Autoimmune Disorder –
Please follow along with me on this journey of discovery as I share with you my brush of madness with exquisite clarity. Luckily, I was never a quick fix-it junkie where I said no to many suggestions from board certified or certifiable doctors because I felt it in my soul that it was merely a banaide being placed on my issues. The names of certain doctors have been changed because frankly, I don't want to be sued for proven their lack in their field.
Hippocrates was right when he said: Let they food be thy medicine and thy medicine be thy food.
Disclaimer
The information and recipes contained in blog is based upon the research and the personal experiences of the author. It's for entertainment purposes only. Every attempt has been made to provide accurate, up to date and reliable information. No warranties of any kind are expressed or implied. Readers acknowledge that the author is not engaging in the rendering of legal, financial, medical or professional advice. By reading this blog, the reader agrees that under no circumstance the author is not responsible for any loss, direct or indirect, which are incurred by using this information contained within this blog. Including but not limited to errors, omissions or inaccuracies. This blog is not intended as replacements from what your health care provider has suggested. The author is not responsible for any adverse effects or consequences resulting from the use of any of the suggestions, preparations or procedures discussed in this blog. All matters pertaining to your health should be supervised by a health care professional. I am not a doctor, or a medical professional. This blog is designed for as an educational and entertainment tool only. Please always check with your health practitioner before taking any vitamins, supplements, or herbs, as they may have side-effects, especially when combined with medications, alcohol, or other vitamins or supplements. Knowledge is power, educate yourself and find the answer to your health care needs. Wisdom is a wonderful thing to seek. I hope this blog will teach and encourage you to take leaps in your life to educate yourself for a happier & healthier life. You have to take ownership of your health.
The views and services offered by Thehypothyroidismismchick.com are not intended to be a substitute for professional medical service, but as an alternative for those who are seeking solutions for better health. We do not claim to diagnose, treat, prevent, or cure any disease, but simply help you make physical and mental changes in your own body in order to help your body heal itself. Keep in mind that results may vary, and if you are pregnant, nursing, taking medications, or have a serious condition, you should consult a physician or other appropriate medical professional prior to using any products or information on this site. Thehypothyroidisimchick.com assumes no responsibility for the use or misuse of this material. Your use of this website indicates your agreement to these terms. Our full disclosure, terms of use, and privacy policy.
The information on this site is not intended or implied to be a substitute for professional medical advice, diagnosis or treatment. All content, including text, graphics, images, and information, contained on or available through this website is for general information purposes only. Opinions expressed here are the opinions of the writer. Never disregard professional medical advice or delay seeking medical treatment because of something you have read on or accessed through this website.
This site is designed for educational purposes only and is not engaged in rendering medical advice, legal advice, or professional services. If you feel that you have a medical problem, you should seek the advice of your physician or health care practitioner. For additional information please see Our full disclosure, terms of use, and privacy policy.
Our full disclosure, terms of use, and privacy policy. | thehypothyroidismchick