The PCR test that is used to test your children are toxic. The swabs are sterilized with a solution that is called E.O. Ethylene oxide.
Ethylene oxide is a colorless and flammable gas with a faintly sweet odor. Because it is a strained ring, ethylene oxide easily participates in a number of addition reactions that result in ring-opening. Ethylene oxide is isomeric with acetaldehyde and with vinyl alcohol.
Ethylene oxide has been linked to cancer and DNA damage. It is used primarily to produce other chemicals, including antifreeze and pesticides.
Lymphoma and leukemia are the cancers most frequently reported to be associated with occupational exposure to ethylene oxide. Stomach and breast cancers may also be associated with ethylene oxide exposure.
You can click on the link below which you can read all of this information directly from the National Cancer Institutes.
Ethylene Oxide – Cancer-Causing Substances – National Cancer Institute
Ethylene Oxide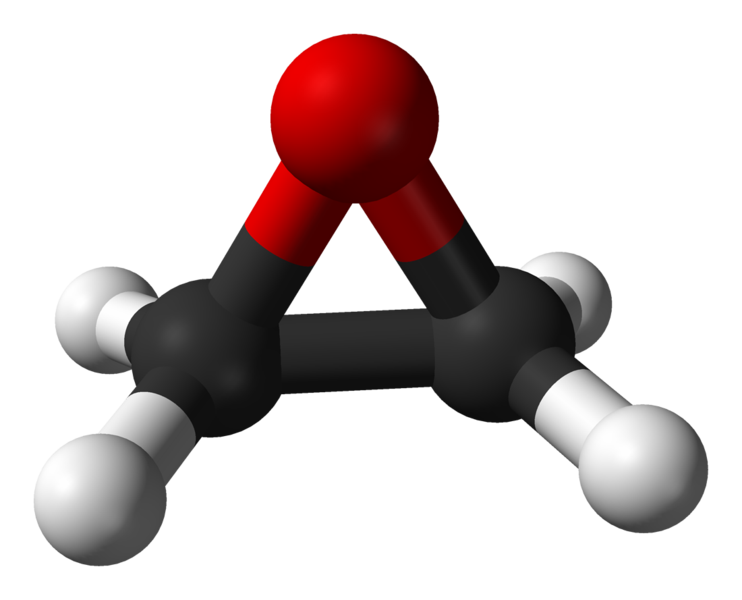 What is ethylene oxide?
At room temperature, ethylene oxide is a flammable colorless gas with a sweet odor. It is used primarily to produce other chemicals, including antifreeze. In smaller amounts, ethylene oxide is used as a pesticide and a sterilizing agent. The ability of ethylene oxide to damage DNA makes it an effective sterilizing agent but also accounts for its cancer-causing activity.
How are people exposed to ethylene oxide?
The primary routes of human exposure to ethylene oxide are inhalation and ingestion, which may occur through occupational, consumer, or environmental exposure. Because ethylene oxide is highly explosive and reactive, the equipment used for its processing generally consists of tightly closed and highly automated systems, which decreases the risk of occupational exposure.
Despite these precautions, workers and people who live near industrial facilities that produce or use ethylene oxide may be exposed to ethylene oxide through uncontrolled industrial emissions. The general population may also be exposed through tobacco smoke and the use of products that have been sterilized with ethylene oxide, such as medical products, cosmetics, and beekeeping equipment.
Which cancers are associated with exposure to ethylene oxide?
Lymphoma and leukemia are the cancers most frequently reported to be associated with occupational exposure to ethylene oxide. Stomach and breast cancers may also be associated with ethylene oxide exposure.
Watch This Video.
Covid testing used to deposit Ethylene Oxide in your scull. Pesticide causing cancer & sterilization (bitchute.com)
How can exposures be reduced?
The U.S. Occupational Safety and Health Administration has information about limiting occupational exposure to ethylene oxide.
Ethylene Oxide Overview from the CDC
Overview
CAS No. 75-21-8
Ethylene oxide (C₂H₄O) is a flammable gas with a somewhat sweet odor. Exposure to ethylene oxide may cause headache, nausea, vomiting, diarrhea, breathing difficulty, drowsiness, weakness, exhaustion, eye and skin burns, frostbite, and reproductive effects. Workers may be harmed from exposure to ethylene oxide. The level of exposure depends upon the dose, duration, and work being done.
Ethylene oxide is used in many industries. It's used to make ethylene glycol, a product used in antifreeze and polyester. Some examples of workers at risk of being exposed to ethylene oxide include the following:
Factory workers in plants that use it to produce solvents, antifreeze, textiles, detergents, adhesives, and polyurethane foam
Factory workers who work in plants that manufacture ethylene oxide
Agricultural workers who use it to control insects in grain bins
Hospital workers who use it to sterilize medical equipment and supplies
NIOSH recommends that employers use Hierarchy of Controls to prevent injuries. If you work in an industry that uses ethylene oxide, please read chemical labels and the accompanying Safety Data Sheets for hazard information. Visit NIOSH's page on Managing Chemical Safety in the Workplace to learn more about controlling chemical workplace exposures.
The following resources provide information about occupational exposure to ethylene oxide. Useful search terms for ethylene oxide include "dimethylene oxide," "1,2-epoxy ethane," and "oxirane."
The industry for profit over people is mean, nasty, greedy, and sinister. Everything I feared is true.
There is a war raging against humanity and our earth. We have been passively indoctrinated and so utterly pre-programmed that we do not ask the questions that need to ask. We have laid our trust completely in those in power or someone with a title behind their name. People conditioned blindly believing in things simply because enough people assured us it was true. Infectious diseases have been irradiated but chronic diseases are the new black plague of our modern time. This book is profoundly personal as it represents a mission brimming with meaning. As I reflect on extraordinary truths about our nation's health history, current, and future, I also offer you wisdom, knowledge, and understanding. We must stop the atrocities if we want to become a healthier nation in the future. We must stop the atrocities if we want the human race to survive. I hope my voice and advocacy will continue to help lead the way and this book will make changes for current and future generations to come. No, I simply do not have all the answers but I have written plenty in this book to make you start questioning EVERYTHING.
What you are about to discover is terrifying.
The Keto Autoimmune Protocol Healing Book for Women: Strengthen Your Immunity, Fight Inflammation and Love Your Incredible Body
Audrey Childers is a published author, blogger, freelance journalist and an entrepreneur with over a decade of experience in research and editorial writing. She is also the creator and founder of the website the hypothyroidismchick.com. Where you can find great tips on everyday living with hypothyroidism. She enjoys raising her children and being a voice for optimal human health and wellness. She is the published author of : A survivors cookbook guide to kicking hypothyroidism booty, Reset your Thyroid, The Ultimate guide to healing hypothyroidism and A survivors cookbook guide to kicking hypothyroidism booty: the slow cooker way. You can find all these books on Amazon. This blog may be re-posted freely with proper attribution, author bio, and this copyright statement.
Thehypothyroidismchick.com is dedicated to covering health and science news that matters most to our generation. We cover a wide range of stories, but ultimately we are driven by two core values: first, to contribute to our readers' understanding of what is a very complex and constantly changing field of information, and second, to keep in mind the ultimate "smell test" — we want our stories to be the kind of things you talk about at a bar with your friends. Thehypothyroidismchick.com determines coverage based on relevance, clinical significance, and editorial integrity. We give no priority to commercial considerations, and will always clearly distinguish between factual content, commentary, and opinions to avoid misleading readers with institutional propaganda. and speculation.
Disclaimer
The information and recipes contained in blog is based upon the research and the personal experiences of the author. It's for entertainment purposes only. Every attempt has been made to provide accurate, up to date and reliable information. No warranties of any kind are expressed or implied. Readers acknowledge that the author is not engaging in the rendering of legal, financial, medical or professional advice. By reading this blog, the reader agrees that under no circumstance the author is not responsible for any loss, direct or indirect, which are incurred by using this information contained within this blog. Including but not limited to errors, omissions or inaccuracies. This blog is not intended as replacements from what your health care provider has suggested. The author is not responsible for any adverse effects or consequences resulting from the use of any of the suggestions, preparations or procedures discussed in this blog. All matters pertaining to your health should be supervised by a health care professional. I am not a doctor, or a medical professional. This blog is designed for as an educational and entertainment tool only. Please always check with your health practitioner before taking any vitamins, supplements, or herbs, as they may have side-effects, especially when combined with medications, alcohol, or other vitamins or supplements. Knowledge is power, educate yourself and find the answer to your health care needs. Wisdom is a wonderful thing to seek. I hope this blog will teach and encourage you to take leaps in your life to educate yourself for a happier & healthier life. You have to take ownership of your health.
The views and services offered by Thehypothyroidismismchick.com are not intended to be a substitute for professional medical service, but as an alternative for those who are seeking solutions for better health. We do not claim to diagnose, treat, prevent, or cure any disease, but simply help you make physical and mental changes in your own body in order to help your body heal itself. Keep in mind that results may vary, and if you are pregnant, nursing, taking medications, or have a serious condition, you should consult a physician or other appropriate medical professional prior to using any products or information on this site. Thehypothyroidisimchick.com assumes no responsibility for the use or misuse of this material. Your use of this website indicates your agreement to these terms. Our full disclosure, terms of use, and privacy policy.
The information on this site is not intended or implied to be a substitute for professional medical advice, diagnosis or treatment. All content, including text, graphics, images, and information, contained on or available through this website is for general information purposes only. Opinions expressed here are the opinions of the writer. Never disregard professional medical advice or delay seeking medical treatment because of something you have read on or accessed through this website.
This site is designed for educational purposes only and is not engaged in rendering medical advice, legal advice, or professional services. If you feel that you have a medical problem, you should seek the advice of your physician or health care practitioner. For additional information please see Our full disclosure, terms of use, and privacy policy.
Our full disclosure, terms of use, and privacy policy. | thehypothyroidismchick
From my terms of service "License to content: You are receiving one license for personal viewing and implementation of the material in the program. You are in violation of United States copyright laws and contract law if you use the material for any other purpose, including making derivative materials, selling it, sharing it with others who are not program members, training others in the program, displaying it publicly or on the internet, and/or sharing your login credentials. Licenses for these items are available for purchase, starting at $5,000 per license. License is good for one sale to one customer. If you choose to take these actions, you will be notified and billed accordingly, $5,000 per license used. "There's been 36 violations.
Selected References:
Health Effects Notebook for Hazardous Air Pollutants: Ethylene Oxide. Washington, DC: U.S. Environmental Protection Agency, 2018. Also available online. Last accessed December 28, 2018.
International Agency for Research on Cancer. Ethylene Oxide, IARC Monographs on the Evaluation of Carcinogenic Risks to Humans, Volume 100F. Lyon, France: World Health Organization, 2012. Also available onlineExit Disclaimer. Last accessed December 28, 2018.
National Toxicology Program. Ethylene Oxide, Report on Carcinogens, Fourteenth Edition. Triangle Park, NC: National Institute of Environmental Health and Safety, 2016. Also available online. Last accessed December 28, 2018.
Related Resources
Related NIOSH Resources
Selected Publications
Related Resources
International Resources